Earth Education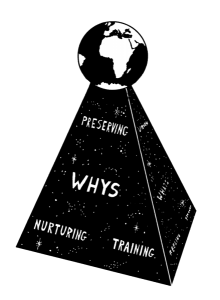 or us, Earth Education is the process of helping people of all ages live more harmoniously and joyously with the natural world. To illustrate its main components we use a structural logo, a three‑sided pyramid representing the WHYS, WHATS, and WAYS of our work, with the three points on each side of the pyramid highlighting an important outcome of that component. Together, these three triangles combine to form the supporting pyramid for the process of helping others build an understanding of, appreciation for, and harmony with the planet and its life.
Preserving
We believe the planet as we know it is endangered by its human passengers.
Nurturing
We believe people who have broader understandings and deeper feelings for the planet as a vessel of life are wiser and healthier and happier.
Training
We believe Earth advocates are needed to serve as environmental teachers and models, and to champion the existence of planet's nonhuman passengers.
Understanding
We believe in developing in people a basic comprehension of the major ecological systems and communities of the planet.
Feeling
We believe in instilling in people deep and abiding emotional attachments to the planet Earth and its life.
Processing
We believe in helping people change the way they live on Earth.
Structuring
We believe in building complete programs with adventuresome, magical learning experiences that focus on specific outcomes.
Immersing
We believe in including lots of rich, firsthand contact with the natural world.
Relating
We believe in providing individuals with time to be alone in natural settings where they can reflect upon all life.
What Happened to "Environmental Education"?
Frankly, we gave up on that term. Here are some ex­cerpts from "Environmental Education: Mission Gone Astray," a speech Steve Van Matre presented at numerous  conferences over the years to encourage leaders in our field to rethink their view about this urgent educational work:  
"We think environmental education went astray, not because it lacked money or facilities or volunteers, but because it lost a clear sense of its direction and mission.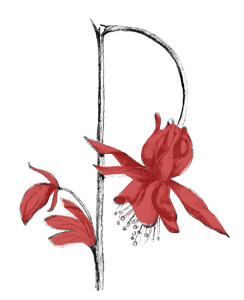 "Poke your head into most any school today and see how much real environmental education you find going on there. I don't mean a couple of ac­tivities (inside or out) led by one or two valiant teachers, I mean focused, sequential, instructional programs as a regular, integral part of the whole curriculum. I suspect you will come away disappointed.
"Even if a few teachers do include an environmental lesson or unit, chances are good that they do not sys­tematically address what environmental education set out in the beginning to accomplish, i.e., how life func­tions ecologically, what that means for people in their own lives, and what they are going to have to do to change their lifestyles in order to lessen their impact upon the planet.
"Next, stop by your average nature centre or outdoor school and see what you find there as well. The name of the place may have changed, but the staff is probably back to identifying the plants and animals, doing tombstone rubbings, testing the water, reading the weath­er gauges, running ropes courses, making maple syrup, espousing forest

management, etc. In other words, they're probably offering a loose as­semblage of outside curricular, recreation, and socialization activities (yes, with some sensory awareness experiences from Acclimatizing and a few environ­mental 'games' thrown in) all tied together by a schedule rather than a desire to achieve par­ticular learning outcomes.
"After you've made the rounds of our edu­cational institutions, sit down and sift through some of the major so-called environmental edu­cation programs that were developed. You're in for a surprise. You'll find that several of them didn't even deal with basic ecological understandings, i.e., concepts like energy flow or cycling. You're asking, 'How could someone possibly claim to have a com­prehensive environmental education program and not deal directly and effectively with the fundamental basis for all life on the planet – the flow of sunlight energy and the cycling of materials?' That's a good question. What's amazing is that it's been so seldom asked.
"Other projects, as you'll see, dealt with some of the concepts, but never attempted to clarify for their par­ticipants how their lives were connected to those con­cepts, nor suggested that they should examine their lifestyles in light of their new understandings. A couple of projects included a framework, even placed ecologi­cal understanding within it, but then provided only a disjointed, random accumulation of not very stimulat­ing activities to get the job done that they had so care­fully identified in their organizational structure. As a result, you often got either the activities with no good framework (the 'Projects'), or the framework with no good activities (Stapp & Cox).
"It is also going to be pretty obvious in your examina­tion that for some of these projects their activities were created first and their objectives formulated later. In fact, chances are good that any time you find an activity description that claims to accomplish several objectives simultaneously; you've found an activity that was not developed with a specific learning outcome in mind. Instead, someone probably got a group together to come up with things to do, then figured out what they hoped their products were going to achieve afterwards.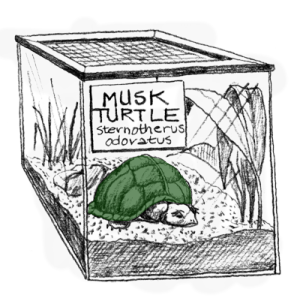 "You should also check out how they placed such activities in various subject areas while you're at it. It probably went something like this – imagine for a mo­ment people sitting around a table com­menting upon an activity like making maple syrup: 'Well, let's see, they fi­gured out the number of buckets of sap it takes to make a jar of syrup didn't they, so it's a math activity.' 'Ok. And they listened to the sap gurgling be­neath the bark, that means it's a science activity.' 'Don't forget when we told them how the pioneers did it. That's social studies.' 'True, and they had to write a report on it when they got back, so it fits in language arts as well.' Want to guess how someone would justify this as an environmental education activity to begin with? 'Well, we discussed multiple forest roles with the kids while they watched the sap boiling down.' R-i-g-h-t….
"Perhaps the most damaging development though was the assertion you'll find in many of these 'projects' that leaders should use the materials in any way they like. In other words, people should just pick and choose whatever caught their fancy, or whatever happened to fit with what they were doing at the time. Hardly any­one said, 'Hey folks, if you're going to be serious about an educational response to our environmental problems, then it won't work just to sprinkle a couple of activities around like so much spice. You're going to have to put together some focused, sequential programs to get the job done. Just bagging up a batch of activities and calling them a pro­gram is like tape recording a batch of sounds and calling them a symphony….'
"In the end, I think we're going to have to face up to it: a lot of otherwise well-meaning people have been misled about the nature and purpose of environmental education. And as a result, it's become everything to everyone, or not much of anything to anyone. One of my favorite definitions that appeared in the early days was the one that goes 'environmental education is edu­cation that is in, about, or for the environment.' Gosh, no wonder people got confused. Under that definition, what isn't environmental education? And if any of these perplexed folks went off to a national conference look­ing for some answers, they would probably find every­thing from orienteering to acid rain on the program. Or in other words, everything from outdoor recreation to environmental studies. It's no wonder that the idea of developing focused, comprehensive education pro­grams seemed to get lost in all of this potpourri of goals and offerings.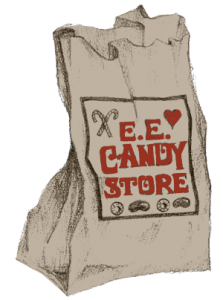 "Here's the bottom line: we don't need more collections of supplemental curriculum activities. They won't get the job done. We need specific, comprehensive units of in­struction for specific settings and situations. Let's de­velop these focused programs and then go out there and sell them to the boards of education, youth groups, nature centres, adult organizations, park districts, etc. Anything short of this will only further the educational hypocrisy that already exists.
"Please don't mis­understand: we don't think our way is the only way to get there, but we do think knowing where we are going and paying attention to how people learn is a big advan­tage. Nor do we think that everyone should be doing earth education all of the time, but we do think its influ­ence on everything else is inescapable. Finally, we don't mean to belittle everything that's been done in the past, but we do think that many of those in pursuit of EE have lost their way.
"Again, I apologize for how negative all this sounds, but I think it was Einstein who said, 'If you don't know there's a problem, you don't have anything to think about.' Believe me, there's a problem. Won't you join us in thinking about it?"
Environmental Education vs. Earth Education
Environmental Education
(Tendencies)
supplemental and random
classroom based
issues oriented
focuses mainly on developing secondary concepts and conducting environmental studies and projects
activity based
claims to teach how to think, not what to think
relies heavily upon conducting group discussions to achieve its instructional objectives
integrates the inputs (messages) and consolidates the applications (projects)
infused with "cornucopian" management messages and views
accepts a wide range of definitions and intentions
Earth Education
(Aims)
integral and programmatic
natural world based
lifestyle oriented
focuses largely on developing "ecological feeling" based on a combination of mental and physical engagement with the natural world
outcome based
claims to instill values and change habits
relies heavily upon conducting participatory educational adventures to achieve its instructional objectives
consolidates the inputs (messages) and integrates the applications (projects)
infused with the original ideals of deep ecology
rejects becoming everything to everyone
Please note the use of the qualifying terms in the headings above, i.e., environmental education tends to be and earth education aims to be. We realize that there are exceptions to these characteristics on both sides of the chart. However, in general, we think you will find they represent accurate descriptions of the two movements.